Hi! I'm Liz, and I'm a Lifestyle and Landscape Photographer living in Long Beach, New York. In the current world of hate, darkness, and social media comment wars, aesthetically unappealing imagery is considered to be especially offensive. I belong to a global community of dedicated photographers who strive to fill the world with beauty every day. We are part of an elite squad known as Artists. This is my story. *dun dun*
Long Story Short
I am a Photographer, Graphic Designer, Web Designer, and Illustrator. I started shooting professionally in 2011, and my love for the craft has never stopped growing. Admittedly, I am a perfectly imperfect perfectionist and I'm committed to delivering only my best work. My primary focuses (pun kind of intended) are Lifestyle Branding, Family, Pets, Restaurants, Beachy Landscapes, and much more!
Admittedly, I am a perfectly imperfect perfectionist and I'm committed to delivering only my best work. Thanks so much for stopping by to visit my corner of the internet!
Short Story Long
Like most kids in the 90's, I grew up with a constant flow of disposable cameras with which I was somehow responsible enough to get developed in a timely manner. There was nothing quite like the feeling of picking up your envelope of prints and praying there was nothing horribly embarrassing in the batch. As a former pharmacy employee, I can confirm that we saw just about everything.
My life was changed forever when I finally acquired my first digital camera. I spent hours taking Myspace profile photos, (I mean, who didn't?) I took hundreds of shots at every concert I went to, and I quickly became the group photographer at every event. By event, I mean 30 people gathering at Applebees for half-price apps after 10 pm. Once I started to document all of these pivotal moments of my life with my camera, I realized this would become my "superpower." Friends and family would expect me to always have my camera everywhere we went and know that it would be months before they would ever see those photos.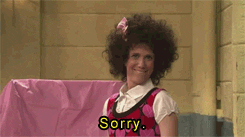 After years of staying up late almost every night overstimulating my brain with photography inspiration on the internet, I decided it was time to join the big leagues. With pride and excitement, I bought my first SLR in 2008 before leaving for my Birthright trip to Israel. Much like everyone else who purchases their first big kid camera, I expected to be a pro within 15 minutes. Suddenly my excitement turned to terror and frustration. I. KNEW. NOTHING. I reluctantly kept my camera on auto mode for the entirety of my trip, and I spent the next few years learning everything I possibly could about becoming a professional photographer.
I continued to shoot every concert, music festival, party, and eventually began taking engagement and maternity photos for my friends. Real talk – I'll always be infinitely grateful to those people who gave me a chance while I was just a newbie photographer. They trusted me with their images and allowed me to learn and grow confidently over the years. THANK YOU!!!!!
Truthfully I still freeze up when someone jokingly asks me what I want to be when I grow up, despite being in my 30s and having 10+ years of experience behind me. When I feel lost, it helps to remember how I got here in the first place. I remember how much I love the feeling of being able to supply old memories of times that had been long forgotten. I smile every time one of my friends uses a photo I took as their profile picture. I'll never get enough of showing people a side of themselves they never saw in a mirror and proving them 100% wrong when they tell me "OMG I'm sooooo awkward. You're never going to get a good shot of me." In conclusion – I'm quite sure this was my density. I mean destiny.
If you made it through this whole spiel, you are truly a champion. If you sort of read the first part and then skipped to the bottom, then congrats on mastering my personal method and skill level of reading. Either way, thanks for stopping by. May the force be with you always.
Things I Like
Coffee
The smell of laundry
No-show socks
Gifs
Fresh fonts
Stripes and geometric patterns
Drums
Talking to strangers
Theater
Sunsets
Pantone color books
Things that are evenly distributed
Star Wars
Twin Peaks
Space
The Moon
Mentally living inside the MCU
Puns
Sharpies
Quoting Mean Girls, because I'm basic
Dogs with sunglasses
My cruiser bike
The beach
Adventures
Things I Use
Canon R6
Canon 6D
Canon 35mm
Canon 50mm
Canon 24-70mm
Canon 10-22mm
Canon 24mm
Sigma 150-600mm
Sony a7ii
Sony 18-135mm
MacBook Pro
iPhone 13 Pro